Photo Booth F series lightbox for sale
This photo booth inspires audiences to capture content from everywhere by using their own phone to take photos and share them publicly on Instagram.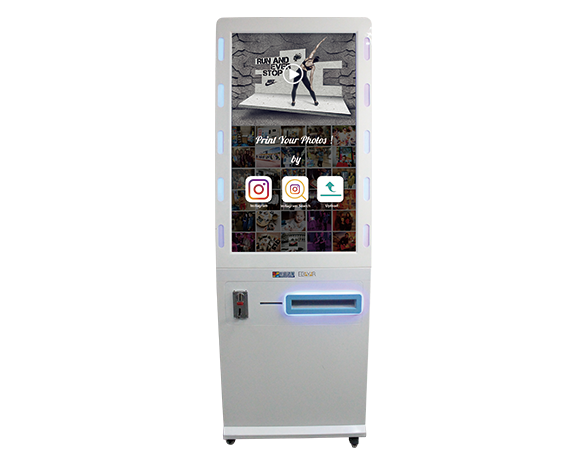 Display Advertising 
Enhance your message ,transform your business
Instant printing
Integrated Dye-Sublimation printer for professional quality and speed, It's will monitor instagram for photos matching that hashtag and will automatically print them with your own custom template and branding.
Payment Function
Integrated powerful and reliable bill and coin acceptor that  support 99% foreign currency of the word are available. High ROI for you business.
Dimension:177cm*67cm*57cm
Weight:100Kg
Printer:DNP DsRx1(HS) /Hiti P520L or P525
Operate System:Linux/Windows
Printing Solution:Instagram /Wechat and url
Picture Size:Single 4×6″ prints
Screen:42″ Touchable screen
Photo booth enclosure
Payment function
Photo printing systerm
42″ Multi-touch screnn
Hiti Printer
1-Year Limited on Kiosk Enclosure
1-Year Limited on EBAYAR Supplied Electronics
Extended Warranty Options Available